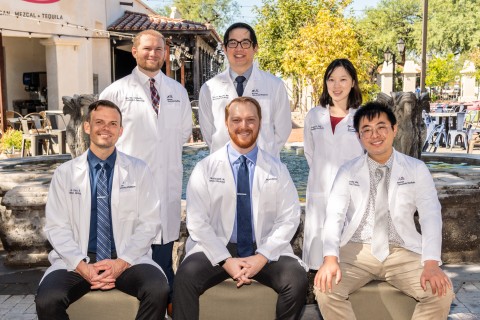 Thank you for your interest in the University of Arizona's residency program in the specialty of Radiation Oncology. We hope this website will be of assistance in guiding you through the application process.
Residency Director:
Dr. Jared Robbins, Professor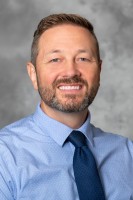 Residency Cooridnator:  
Elizabeth Schubert, Program Coordinator
E-mail: easchubert@arizona.edu
Phone: 520/694-4584
Fax: 520/694-9276
About the Department of Radiation Oncology
Our professional staff consists of seven full-time physicians, four medical physicists, five dosimetrists and six residents.
Therapy equipment includes a fleet of energy-matched Varian Truebeam accelerators with 6 MV,  10MV and 15 MV photons, full electrons spectrum as well portal imaging and CBCT capabilities and one is equipped with a Novalis Brainlab System Exactrac technology. High Dose Rate (HDR) radiation is performed utilizing a Varian, Varisource,  commonly used for gynecologic applications.
Simulation is done on a Philips Large Bore CT for GYN oncology cases and with a GE Discovery large bore for routine simulations. Two of the Linacs are equipped with OSMS technology. 
Treatment planning is done utilizing RayStation software. 
Diagnostic CT and MRI are also available for radiotherapy planning in the Diagnostic Radiology Department.
The types of therapy offered within the department are state of the art and extensive. There is also an active Bone Marrow Transplant program and total body irradiation is often utilized. CT based three dimensional, IMRT, SRS and SBRT planning is available and used extensively. In addition, I-125 eye plaques are performed.
About the Residency Program
The residency program in radiation oncology consists of 48 months, thirty six of which must be spent in the clinical core curriculum of Radiation Oncology. Multi-specialty tumor boards in all subsites of disease are conducted on a weekly basis. During these tumor boards, both surgical pathology and critical radiologic studies are reviewed. Residents will rotate through dosimetry/physics for one month to obtain first hand experience in dose calculations, treatment planning, and quality assurance. Up to a six month block of research time is provided and the research opportunities in the department encompass clinical, biological, and physics/engineering investigation.
The residency training is an "apprenticeship" based training. Each resident is assigned to one attending with a specific disease site focus.  During each rotation, the resident works closely with the attending. This affords the unique opportunity to evaluate a patient during a consultation visit, generate a plan, simulate the appropriate fields, write a treatment prescription and then follow the patient through treatment. In this manner, each resident learns to treat a variety of malignancies and to manage the potential side effects of treatment.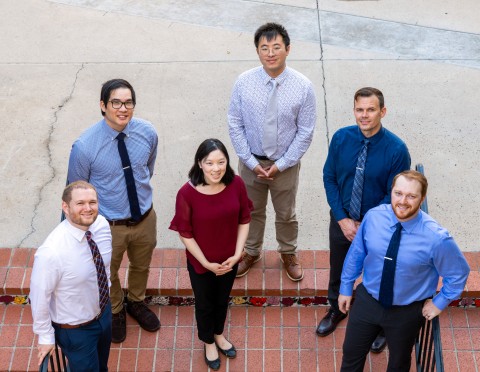 Daily Education includes:
Mondays, Tuesdays, & Fridays (8-9 AM) - Case based teaching conferences, Radiobiology, & Physics
Wednesdays (8-9:30 AM) - Dosimetry rounds
Thursdays (9am-12pm) - protected peer teaching 
The Application Process
Applicants for the program are required to have satisfactorily completed medical school and a PGY-1 year in one of the following prior to matriculation within the program: Internal Medicine, Pediatrics, Surgery or surgical specialties, Obstetrics & Gynecology, Family Practice or Transitional. The department of Radiation Oncology is a participate in the ERAS Program and the National Residency Match Program (NRMP). Thus, applicants can be fourth year medical students in good standing at the time they submit their applications.